All glass packages are produced with German hot-melt product testing to provide the longest-lasting gas retention rate in the industry.
Low-E Coating
Interior LoE options available with both Energy-gain and Sun-shield packages. Energy-gain and Sun-shield packages to meet customers' needs; from energy gain to high R-value and UV-blocking features. Both packages have multiple combinations of Low-E glasses to achieve different levels of performance.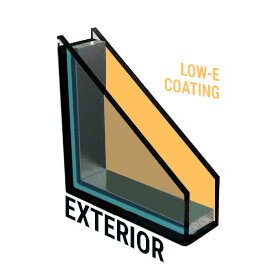 Energy-gain
Energy-gain packages are designed to take advantage of the free heat from the sun.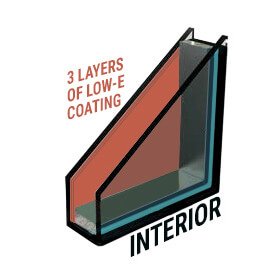 Sun-shield
Sun-shield packages are designed to block unwanted heat and UV rays from the sun and increase R-values.
Double & Triple Glazing
Traditional ⅞" double glazing options, can accommodate 1-¼" for all sliders and hung windows.
Triple glass packages will qualify for high energy-rating standards. The 1-3/8″ and 1-1/4″ triple glazing options will also eliminate the need for expensive Krypton gas and/or unnecessary extra Low-E glass that could reduce the IG life expectancy due to excessive heat buildup.
Up to 10% Thicker PVC Profile Walls
7% to 10% thicker PVC profile walls for all awning, casement, casement fixed and picture windows, when compared to the industry average. Engineered for heavier, triple-glazed glasses and to comply with large window structural requirements.
True Multi-Chamber Design
True multi-chamber design for all window styles to improve the structural performance, the sound insulation and reduce the risk of warping.
Multiple Glazing Options
7/8" overall thickness (OT) traditional, double glazing. 1-3/8" triple glazing options for awning, casement, casement fixed and picture windows. 1-1/4" triple glazing options for all sliders and hung (no grill limitations).
Screen Groove Port Design
New screen groove port design for casement and awning windows allows for a precise fit of the push-down screen.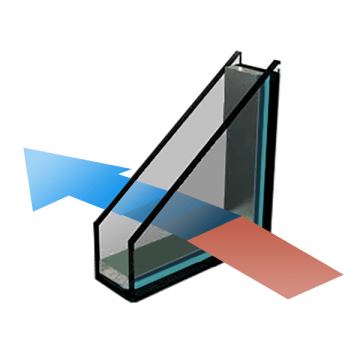 Argon and Krypton Gas
Triple pane technology is designed to reduce the window's heat conductivity and stop the cold from getting inside the house. To achieve this, Argon or Krypton gases are utilized to fill the space between the panes. Both gases conduct up to 50% less heat than air, and when coupled with triple pane construction you get added protection against heat loss, condensation and cold weather. Less heat loss translates directly into more energy cost savings for you.
Complied with current industry standards and ready for future requirements.
The leading-edge design has allowed to achieve superior performances and meet the new 2020 Energy Star requirements. Learn more
Windows with LoE in double- and triple-glazing combinations have been tested in independent labs for physical performance and are certified under the NAFS 11 program. Stage windows have been simulated and validated for thermal performance under the NFRC program.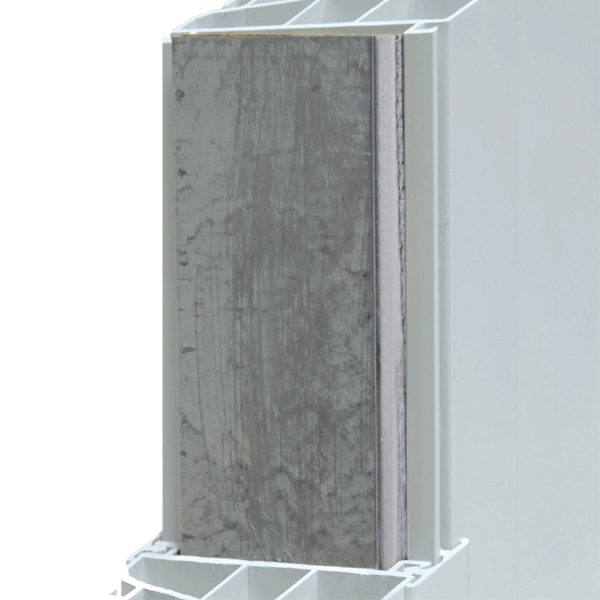 Reinforcement Options
Reinforcement options available on single and combination windows. The ERP system will automatically include reinforcement on large systems and allow the user to add the option if desired on smaller units.
Double-Wall Glazing Tower
Sliders and hung windows feature a double-wall glazing tower for a snug fit and smooth operation of moving parts.
Hidden Drain Holes
Hidden drain holes on all windows allow for more water drainage with lower risk for infiltration as well as a clean/cut design.
Heavy Duty Interlock
Heavy duty interlock engagement system on the mullion profile.