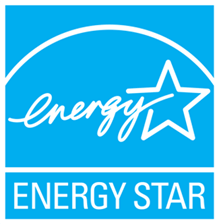 ENERGY STAR®
Even though windows and doors do not consume energy, they can be a significant source of energy loss. If you're in the market for windows, choosing ENERGY STAR certified models can save you an average of 8% on your energy bills as compared to a standard window. And windows that qualify for the ENERGY STAR Most Efficient designation are up to 40% more efficient than a standard window(*).
Stage Windows and Doors products are ENERGY STAR-qualified. Stage Windows and Doors products also offers selected products that fall under the ENERGY STAR most efficient category.
All ENERGY STAR certified products are tested to meet strict efficiency specifications and are certified by an independent third party. They perform the same as or better than standard products without compromising performance in any way.
ENERGY STAR product manufacturer typically carry a selection of options such as special glass coatings (known as low emissivity coatings, or "low-e glass") and insulated frames and sashes. These create higher thermal insulation. Triple glazing reduces exterior noise and provide even more energy savings. Special inert gases such as Argon or Krypton between the glass panes rather are typically used for ENERGY STAR qualified products. ENERGY STAR products have labels to indicate which of the three Canadian climate zones the windows are meant for.
For ENERGY STAR, Canada is divided into three climate zones (1, 2, and 3). Zone 1 is the warmest and 3 is the coldest. A Consumers should know their climate zone and ask for products that are certified for it. The climate zone for which a window, door or skylight is certified ENERGY STAR will be shown on a label on the product and in sales literature.
Many windows, doors and skylights are certified for more than one zone. You may save even more on energy costs by buying a product certified for a colder zone than where you live. However, if you buy a window rated for a zone that is warmer than the zone you live in, you may discover that the window does not insulate as well as you expect.
If you live at a significantly higher elevation than the surrounding area, look for a product rated for a zone at least one level colder. This applies especially to areas in southern and central British Columbia where energy efficiency levels are based on major urban centres located in valleys.
NAFS 11
Stage Windows and Doors are tested according to the NAFS 11 standards. The ratings achieved put Stage Windows and Doors among a very small elite group of manufacturers of Quality and High Performing products. NAFS is the North American Fenestration Standard (officially known as AAMA/WDMA/CSA 101/I.S.2/A440) that is used in Canada and the United States.  NAFS 11 is a new fenestration standard to test and evaluate the performance of windows, doors.
NAFS 11 is part of the National Building Code for residential housing and requires that Windows and Doors are tested and labelled in accordance with specific standards to ensure that they are rated to perform in the area they are being installed.
The Canadian supplement is more stringent than the US; so many US manufacturers do not meet the Canadian Building Code. NAFS 11 conformity is a requirement for all residential projects that fall under Part 9 (Residential) of the National Building Code (NBC 2010) that require a building permit.