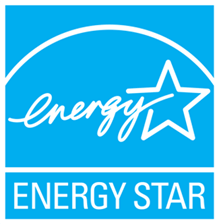 ENERGY STAR®
Stage Windows and Doors Stage met new ENERGY STAR® standards certification that came into effect on January 1st, 2020. The design, the quality of the material and the manufacturing processes let Stage windows to exceed the certification requirements even with a basic Low-E and clear glass unit.
In comparison to the previous standards, where Canada was divided into three zones reflecting the severity of the weather conditions, now there are no zones. All Canada is under the same standards. The new standards are now equal to the most stringent that were previously in place.
The following technical specification determines how residential windows, doors, and skylights sold in Canada are certified for the ENERGY STAR® program. Energy efficiency requirements for windows and doors are reflected in Table 1 and Table 2. At least one of the two criteria needs to be met.
Table 1: U-factor Criteria for Residential Windows and Doors
| Product | Max U-factor | Max U-factor |
| --- | --- | --- |
| Windows and Doors | 1.22 W/m2·K | 0.21 Btu/h·ft2°F |
Table 2: Alternate ER Criteria for Residential Windows and Doors
| Product | Min ER |
| --- | --- |
| Windows and Doors | 34 |
This specification is issued by Natural Resources Canada (NRCan). NRCan has been authorized by the U.S. Environmental Protection Agency (EPA) to promote and administer the ENERGY STAR® name and symbol in Canada. A product must meet this specification to be promoted as ENERGY STAR® certified in Canada.
To qualify for ENERGY STAR® certification, products must be tested by a third-party organization that's accredited by the Standards Council of Canada (SCC) or National Fenestration Rating Council (NFRC.)
These ENERGY STAR®-certified residential products sold in Canada must meet specific U-value, Energy Rating and air-tight efficiency specifications for Version 5.0 dated January 1, 2020.
U-Factor—a formula measures the heat transfer per time per area and per degree of temperature.
Solar heat gain coefficient (SHGC)—the ratio of solar heat gain to the incident solar radiation.
Air leakage—the flow of air in and out of the home.
Energy rating (ER)—a formula that balances heat loss, air leakage and potential passive solar gain.
With new stringent requirements, there has been a natural selection of energy-efficient products, exposing the ones that are not particularly efficient. As a result, many manufacturers are forced to upgrade their windows with triple glazing glass or multicoating Low-E glasses to meet the minimum requirements.
Ranking as one the most efficient, Stage windows have met and exceeded the new standards and proved its' high stands on the market.
NFRC
Stage manufacturing facility operates under stringent quality processes imposed by NFRC certification programs. This ensures that your windows are made with highest quality standards all the time and are made exactly as the ones tested.
NAFS-11
Stage windows are among the few lines that meet NAFS-11. These high standards can be met when combinations of windows (two or more windows assembled together) meet certain performance grades. This is difficult to achieve.
Only Top-Quality Hardware
Comprehensive window selections combined with an extensive choice of wrapping options, glass packages, hardware collections and finishes give Stage Windows the ability to provide solutions for any application.